Toshiba Unveils Cutting-Edge 4K Mini LED Smart TV M650, Setting New Standards in Visual Brilliance
4k Mini LED Quantum Dot Color with Full Array Local Dimming Pro Powered by REGZA Engine ZR
Entertainment powerhouse combined with Dolby Vision IQ and Dolby Atmos
Immersive sound with REGZA Bass Woofer, Dialogue Enhancer and 360 surround upscaling audio.
New Delhi, 13 July 2023: Toshiba, a renowned global consumer electronics brand, will unveil its newest television, the M650, during the Amazon Prime Day sale starting on July 15th, 2023. The Toshiba M650 harnesses the power of Mini LED technology with Quantum Dot Color and Full Array Local Dimming Pro, paired with REGZA Engine ZR to power AI real-time scenario-specific optimization. This delivers tailor-made picture quality, creating an immersive viewing experience. With its integration of Dolby Vision IQ and HDR10+ Adaptive HDR technology, the M650 produces brighter brights and deeper blacks with amazing contrast. Audio, powered by Dolby Atmos with a dedicated subwoofer, produces deeper dimensions of sound all around you. The M650 becomes an entertainment powerhouse, providing stunning visuals and immersive audio for a truly cinematic experience.
The Toshiba M650 is designed in Japan with the essence of true craftsmanship. With its impressive design and build quality, it can easily fit into any décor. The Toshiba M650 will launch exclusively on Amazon during Prime Day with an exclusive launch offer of 4-year comprehensive warranty. The M650 will be launched with an inaugural price offer of Rs.54,999/- for the 55-inch model and Rs.74,999/- for the 65-inch model. These prices and offers will only be valid from July 15th to July 21st for purchases made on Amazon.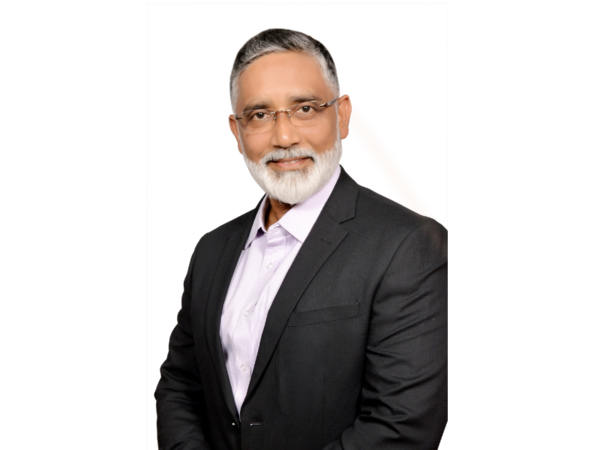 Mr. Pranab Mohanty, CEO of Toshiba Televisions, shared his vision about the launch. He stated, "Toshiba is the No.1 TV brand in Japan, carrying a rich legacy of tech-rich products. Being true to its philosophy of the Takumi spirit at the core of Toshiba, we strive to provide a quality of craftsmanship that meticulously goes into every aspect of our products, bringing exceptional home entertainment solutions that seamlessly integrate into consumer lifestyles. The M650 exemplifies our commitment to innovation and delivers an unparalleled, truly immersive, and captivating viewing experience to a whole new level of entertainment."
Specifications and Features
Design
Toshiba M650, designed in Japan, combines pure anodized metal to achieve a stunning appearance and durable construction. Its sleek, elegant, and minimalist design captures attention with meticulous attention to detail. The M650 pushes boundaries, boasting an ultra-thin bezel that seamlessly blends into the display, delivering an immersive viewing experience. The TV's slim, bezel-less design and pure metal stand exude sophistication. Furthermore, the M650 proudly holds the ROHS certification, symbolizing Toshiba's dedication to environmental sustainability and the creation of eco-friendly products.
Display
The Toshiba M650 comes with new 4K Mini LED technology with Quantum Dot Color and Full Array Local Dimming Pro, which elevates your viewing experience and immersion. It offers a plethora of features such as Dolby Vision IQ, HDR10+ Adaptive, Dolby Atmos, REGZA Sound, Dialogue Enhancer, 360 Sound Upscaling, and many other impressive features designed to enhance the viewing experience. The REGZA Engine ZR is the heart that powers the TV's AI features, including super contrast booster, color remaster pro, and picture optimizer technology, to name a few. This technology makes the viewing experience as realistic as possible by intelligently tailoring the picture quality based on recognized scenarios.
The Ultravision 120 technology ensures smooth motion and improved clarity while gaming with ALLM and VRR for a smooth and high refresh rate gaming experience. The M650 also incorporates I-Care Blue technology to minimize eye strain during long viewing sessions.
Performance
The Ultravision 120 by Toshiba TV enhances gaming experiences with its ultra-low latency, stunning visuals, and improved refresh rate. The Game Mode immerses users in the action, eliminating stuttering, tearing, and smearing for seamless gameplay. Toshiba TV delivers the ultimate gaming journey, whether battling foes or exploring virtual worlds.
REGZA Power Audio Pro provides captivating audio with powerful bass and crystal-clear vocals. The meticulously fine-tuned audio system brings every scene to life, immersing users in a rich soundscape. The dramatic REGZA Bass Woofer fills the room with deep, resonant bass. Combined with carefully calibrated amplifiers and clear direct speakers, vocals are rendered with impeccable clarity. Users can lose themselves in the audio excellence of REGZA ZR Audio.
Sports enthusiasts will appreciate the AI Sports Mode, which optimizes settings for an enhanced sports viewing experience, capturing every detail of the game with precision.
The Toshiba M650 offers seamless connectivity options, including HDMI, Bluetooth Audio, dual-band Wi-Fi (2.4G+5G), and USB ports. It also supports Apple AirPlay, allowing users to stream movies, music, games, and photos directly from their iPhone, iPad, or Mac to the TV screen. With multiple voice assistant options such as Alexa, VIDAA Voice, and Google Assistant, users can effortlessly control their TV and access a wide range of content using simple voice commands.
Price and Availability
The Toshiba brings an inaugural launch offer with a comprehensive four-year warranty and a special price on the M650, 55 inches for Rs. 54,999/- and 65 inches for Rs. 74,999/-. This offer is available for purchases made on Amazon between the 15th and 21st of July.
Amazon Buy link:
https://www.amazon.in/dp/B0C7VM696B
Disclaimer: Content Produced by Toshiba