In a society often bound by rigid norms and conventions, few celebrity relationships manage to captivate and challenge societal expectations. Malaika Arora and Arjun Kapoor, two prominent figures in B-Town, have defied conventional norms, showcasing an inspiring story of love, acceptance, and breaking barriers. While much has been talked about the couple's relationship, Arjunand Malaika continue to be every social media enthusiast's favourite couple.So, how theirrelationship serves as a testament to the changing dynamics of love and relationships in contemporary times? We spoke to 'Mayaa' actor Sayantani Guhathakurta to know more about it and she aptly pointed out five interesting aspects of Malaika Arora and Arjun Kapoor's fairytale-like love story.
Embracing Individuality
"Malaika Arora and Arjun Kapoor's relationship is characterized by their unwavering commitment to embracing individuality. Malaika, an accomplished actress and television personality, and Arjun, a talented actor, share a deep respect for each other's professional achievements. Instead of letting societal expectations overshadow their careers, they empower one another, setting an example for aspiring couples to pursue their passions unapologetically," points out Sayantani.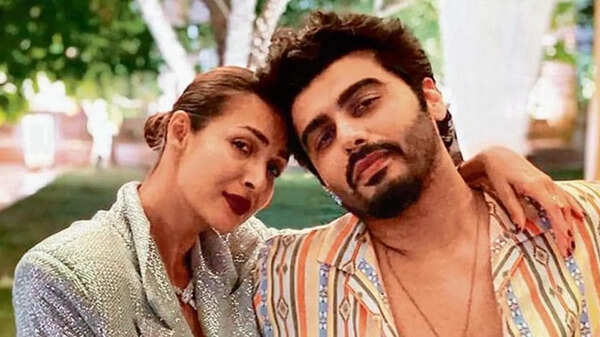 Age Gap and Society
One of the notable aspects of Malaika and Arjun's relationship is the significant age gap between them. Sayantani explains, "In a society where such age disparities often raise eyebrows, they have defied stereotypes by prioritizing their emotional connection over societal judgment. By doing so, they challenge the notion that age should be a determining factor in the success of a relationship, inspiring others to seek meaningful connections regardless of age barriers."
Navigating Public Scrutiny
"As public figures, Malaika and Arjun face immense media scrutiny and public opinions. Despite the constant scrutiny and intrusion into their personal lives, they have chosen to confront it head-on rather than succumb to societal pressures. Their resilience in the face of judgment reinforces the idea that love should be celebrated, irrespective of external opinions," said the actress adding that it serves as a reminder that relationships can thrive despite the challenges posed by fame.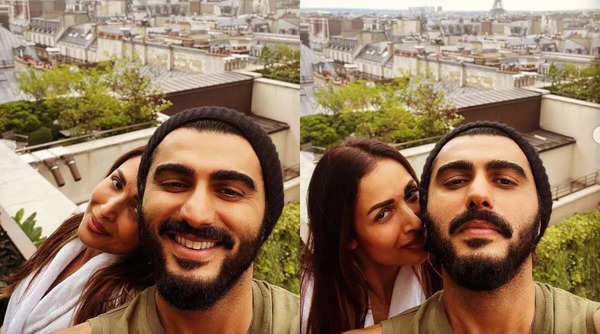 Blending Traditional and Modern Values
She further adds, "Malaika Arora and Arjun Kapoor have seamlessly blended traditional and modern values, showcasing a relationship that transcends societal expectations. They have openly embraced each other's backgrounds, supporting one another in cultural and personal endeavors. By embracing diversity and celebrating their differences, they set an example for couples navigating similar challenges, showing that love can thrive in an environment of mutual respect and understanding."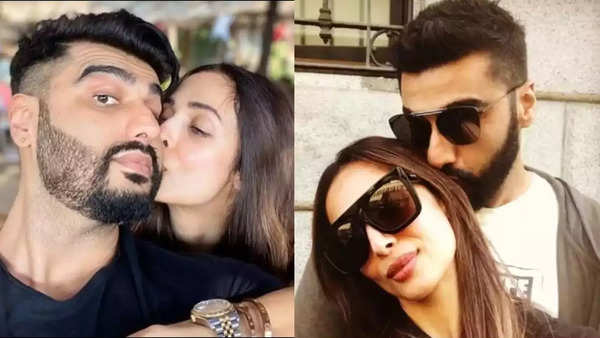 Inspiring Others
Beyond their own relationship, Malaika and Arjun have become symbols of inspiration for countless individuals seeking to challenge societal norms. "By fearlessly displaying their love and commitment, they encourage others to break free from restrictive conventions, fostering a more inclusive and accepting society. Their willingness to share their journey instills hope and gives voice to those who may be struggling to find acceptance in unconventional relationships," that's what Sayantani believes.
After years of hiding from the media limelight and keeping their relationship a private chapter, Malaika and Arjun finally made their relationship public a few years back. Whether it's their social media PDA, public appearances, or adorable Instagram posts, the couple is now telling the whole world that they are head over heels in love with each other.
Malaika Arora and Arjun Kapoor's relationship has become more than just a celebrity romance; it represents a catalyst for change in society's perception of relationships. Their love story challenges preconceived notions, breaks down barriers, and encourages individuals to embrace love on their own terms. By fearlessly charting their path, they inspire others to challenge societal norms, leading to a more accepting and inclusive world where love knows no boundaries.