NEW DELHI: After an impressive display of batting prowess against Royal Challengers Bangalore on Sunday, Gujarat Titans' star batsman Shubman Gill delivered a stern warning to Chennai Super Kings on Sunday. Gill, who scored an unbeaten 104 off just 52 balls, asserted that his team possesses a formidable bowling attack capable of challenging MS Dhoni's CSK on the Chepauk wicket in the Qualifier 1 at the MA Chidambaram Stadium on Tuesday.
After Virat Kohli's magnificent century propelled RCB to a formidable 197 for five, Gill stole the limelight by crafting his own extraordinary innings. With an unbeaten 104, he single-handedly guided GT to a remarkable six-wicket victory, effectively eliminating the home team from the tournament.
"I think we have a great bowling attack for that (Chennai) wicket. It's going to be an exciting one, playing against Chennai in Chennai. Hopefully, we'll make it to the final for the second time," Gill said at the post-match presentation.
IPL: RCB's campaign ends after loss to GT, MI through
Speaking about his century, the player of the match said, "It's all about getting a start and converting it into a big one. Thankfully, it's working out for me in the business end. You have to keep applying yourself, that's important.
"The new ball was holding on a bit. It was getting wet due to the dew. I thought Vijay Shankar was trying to go too hard. Once he found the momentum, he hit it a long way. I know my game… for any player it's important to know who you are."
Besides Gill, GT skipper Hardik Pandya also lauded his teammates for the "calmness" in the dugout.
"The calmness which the boys had was terrific. We wanted to keep the momentum going. We have ticked a lot of boxes."
On Gill, the captain said, "He knows when he plays those cricketing shots, it's a different Shubman Gill. He doesn't give any chance and that gives confidence to the other batter as well."
He added, "We would have taken 197 at the start, but we didn't bowl well. Special innings from Kohli, but we went too early for the death overs.
1/11
IPL 2023: Gujarat Titans eliminate Royal Challengers Bangalore
"I can't ask anything better from the boys. Last year, everything went well for us. We were expecting people to challenge us. The boys showed tremendous character."
RCB skipper Faf du Plessis couldn't hide his disappointment after the defeat.
"Very disappointed. We played a really strong team tonight, an amazing hundred from Shubman. It was really wet in the second innings.
"It was wet in the first innings as well, but there wasn't a lot of grip in the second innings and also we had to change the ball quite a few times during the second innings.
"Virat played an unbelievable knock to give us a chance and thought that was a good score, but Shubman played incredibly well to take the game away from us."
Dinesh Karthik's woeful run with bat really hampered RCB's prospects this season and on that, Du Plessis said, "Last year DK had a purple patch and was finishing games left, right and centre, but this season it wasn't to be.
"And if you see the teams that succeed, they have some good hitters at five at six probably six and seven."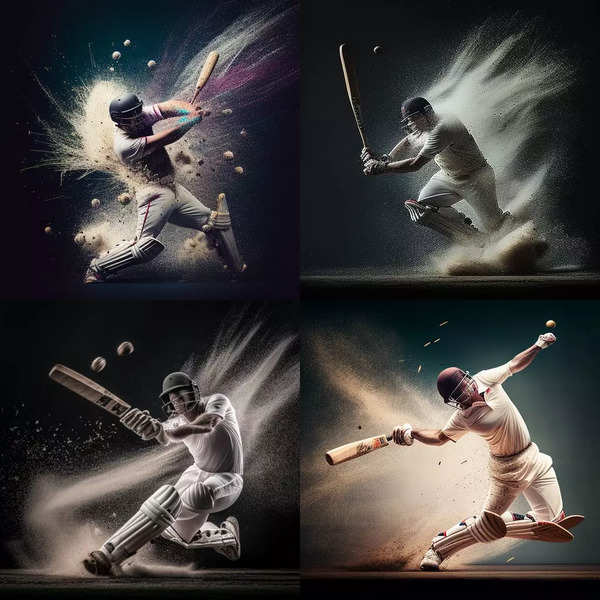 (With inputs from PTI)