Kusha Kapila has responded to online harassment she faced after announcing her divorce. The social media influencer said the topic is over for her and she is now looking ahead.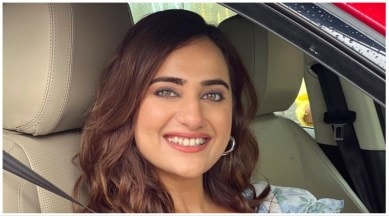 Kusha Kapila hits back at trolls. (Pic: Kusha/Instagram )
Listen to this article
Your browser does not support the audio element.

Social media influencer and actor Kusha Kapila has been subjected to trolling and online bullying after announcing her separation from husband Zorawar Singh Ahluwalia. The couple took to Instagram to share a joint message, revealing their decision to part ways. Following the announcement, Kusha was vilified and blamed for their separation on social media.
Kusha has finally addressed the issue. In her latest Instagram story, she expressed her frustration and made it clear that she considers the topic of her separation officially closed. She wrote, "This topic is officially over for me, moving forward. I haven't given a statement to anyone nor will I ever give one. I do not have a PR team so no story is a plant. Ho gaya ab (It's done now)."
Kusha also revealed that she has taken proactive measures to combat the online harassment she has faced. She explained, "Also, I have restricted countless profiles over the last two weeks, restricted words, sanitised comment sections and hopefully, we are at the tail end of it but that doesn't mean I haven't seen how so many of you have fought with these nalayak, behuda macchars with logic and so much dignity. It sucks that you have to do this but I promise that I am santizing my feed slowly, but steadily. Over."
You have exhausted your
monthly limit of free stories.
To continue reading,
simply register or sign in
Continue reading with an Indian Express Premium membership starting Rs 91 per month.
This premium article is free for now.
Register to read more free stories and access offers from partners.
Continue reading with an Indian Express Premium membership starting Rs 91 per month.
This content is exclusive for our subscribers.
Subscribe now to get unlimited access to The Indian Express exclusive and premium stories.
Earlier, Zorawar came to Kusha's defense and strongly criticised the trolls who targeted her. He wrote, "The vile attacks Kusha has been subjected to online over the past 24 hours have left me saddened and disappointed. It is shameful to attack her character and portray her as a villain. Let us all strive to do better."
Kusha and Zorawar were widely adored as one of the most beloved social media couples. After tying the knot in 2017, they have mutually decided to end their marriage on June, 2023. In a heartfelt statement, Kusha explained the reasons behind their separation, saying, "Zorawar and I have mutually decided to part ways. This hasn't been an easy decision by any measure but we know it's the right one at this point in our lives. The love and life we have shared together continues to mean everything for us, but sadly, what we seek currently for ourselves doesn't align. We gave it our all, until we couldn't anymore."
© IE Online Media Services Pvt Ltd
First published on: 11-07-2023 at 15:59 IST