Even though it's known as a large memory eater on whichever device you use, Google Chrome is still a popular browser. Chrome has several great features and integrations with other Google services, making it a popular offering. Even though it's not as powerful as the desktop version seen on the best Chromebooks, Chrome on mobile is a great tool with many useful tricks up its sleeve. Here are our top tips and tricks for the Chrome Mobile app.
Navigate your Google Chrome browser tabs with a swipe
Even though most people probably switch tabs by tapping the tabs counter and selecting the tab they want to view, there is another way. Since gesture controls are becoming more common in apps and device navigation, Google included gesture controls in the Chrome mobile app.
To cycle through your tabs, swipe left or right on your browser's address bar.
To see all of your open tabs swipe down on the address bar.
To refresh the page, swipe down anywhere on the web page.
Swiping allows you to quickly find the tab you need without all that annoying tapping.
Launch webpages when you're back online
Whether you have a spotty connection or are in a congested area like a sporting event, refreshing the page and waiting for it to load is frustrating. Chrome includes a feature that downloads a web page once you get a connection. Wait till the No internet message loads and select the Load page later button. Once you regain an internet connection, the page automatically loads and sends you a notification that it's ready.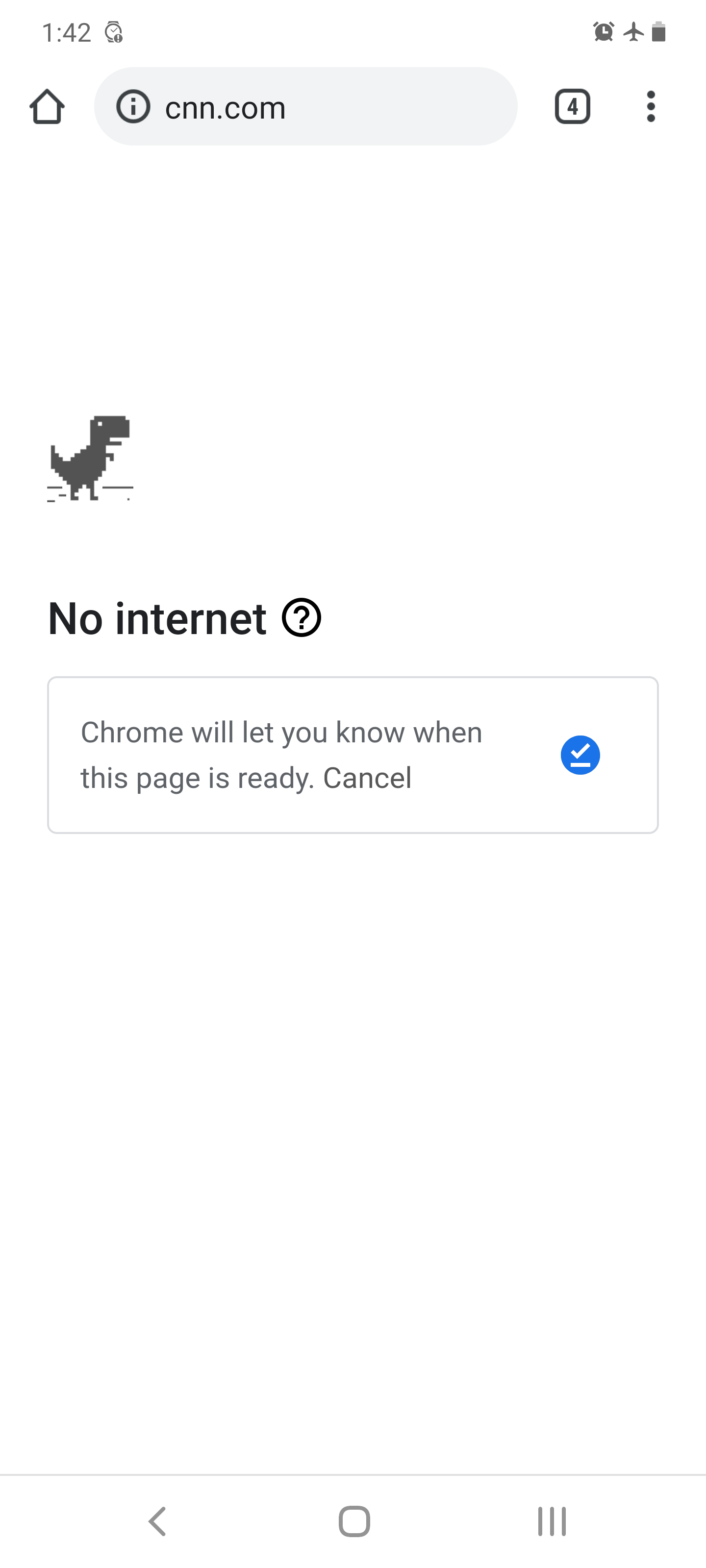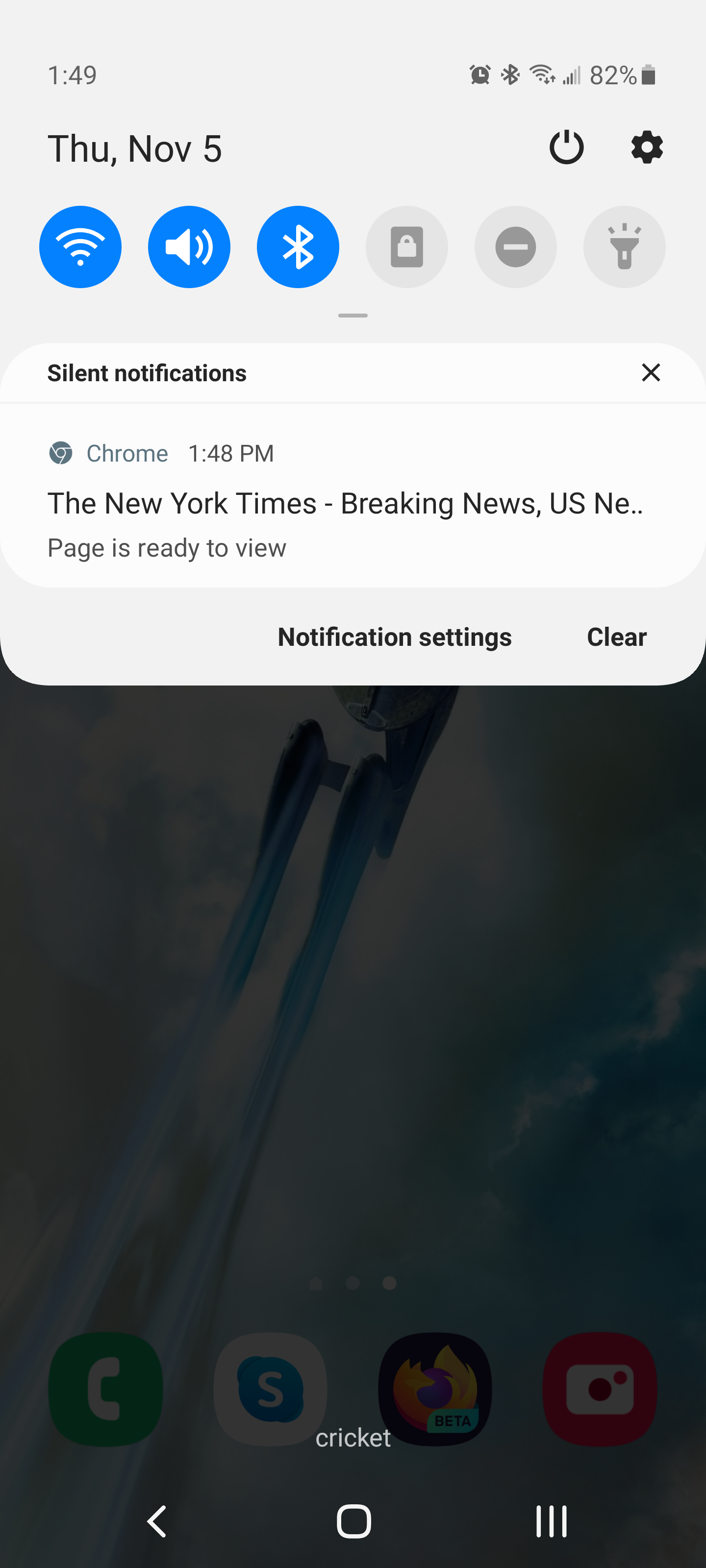 Remove or modify the Chrome home button
The home button made its way from the desktop version to the Chrome mobile app in 2018. Some like it, and some don't, but you can customize it. To modify it, tap the three dots in the upper-right corner of the app, select Settings, and tap Homepage. Once there, you can remove the home button by flipping the toggle to Off. If you want to keep the home button but prefer it led to another website, tap the Enter custom web address option and enter the URL for your desired home page.
Save pages as PDF files
If you need to save a page for future reference, save it as a PDF. To do so, navigate to the page you want to print. Then tap the three dots at the right of the page and select Share. In the share menu, scroll to the right until you see the Print option. Tap it, change the printer to the Save as PDF option, and tap the PDF button to create your PDF.
Use Google Chrome's Force enable zoom to read the tiny text on a website
Most modern websites are optimized for phones and allow you to zoom in and out. However, that's not the case for all websites. Chrome added a feature to help you zoom no matter the website. In Chrome's menu, select the Accessibility option and toggle the Force enable zoom item.
Quickly find the information you need on a website with Google Chrome's Find on page feature
Sometimes you're researching something on your phone, and it's hard to find exactly what you're looking for. Google built a search function into the Chrome web browser. To use it, expand the three dot menu, tap Find in page, and type the word or phrase you're looking for. Chrome shows the number of results within the page. You can move through the results by tapping the arrows or sliding along the bar to the right.
Block annoying autoplaying videos
One annoying thing when surfing the web is opening an article to read, and suddenly music or an ad starts blaring. The developers at Google created a feature to block these nuisances unless you have commonly visited a site. This feature is turned on by default, but if you ever run into any issues with the feature, you can modify it. Go to Chrome's menu and tap Site settings, then tap Sound. You can disable sound for all sites or add sites to your blocklist that won't be allowed to play sound.
Create homescreen shortcuts for your most used websites
Everyone has a few websites that they use almost every day. To make it easier to access them, Chrome lets you make homescreen shortcuts. First, navigate to the site you want to create a shortcut for. Then, go to Chrome's menu and tap the Add to Home screen button. You're prompted to name the shortcut, and it's added to your homescreen after tapping the Add button.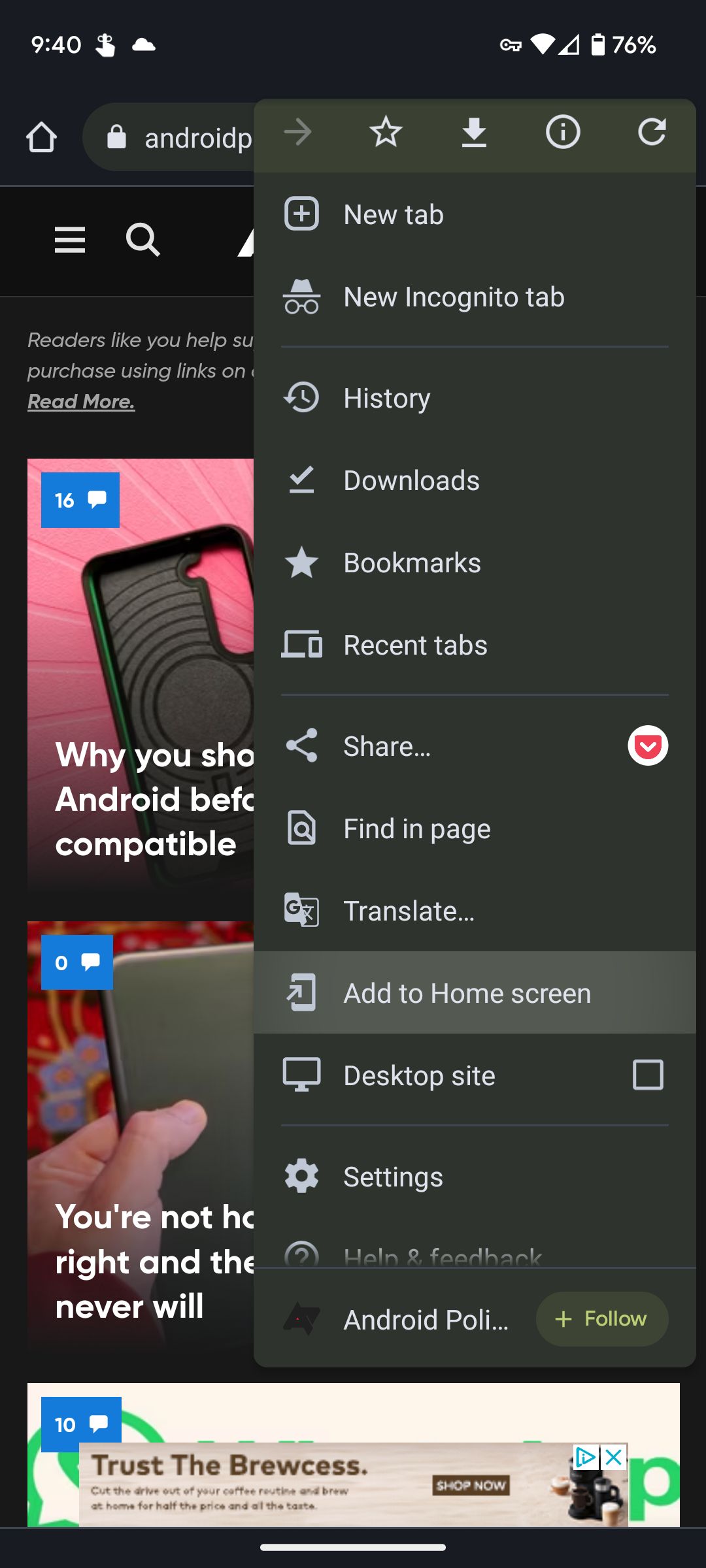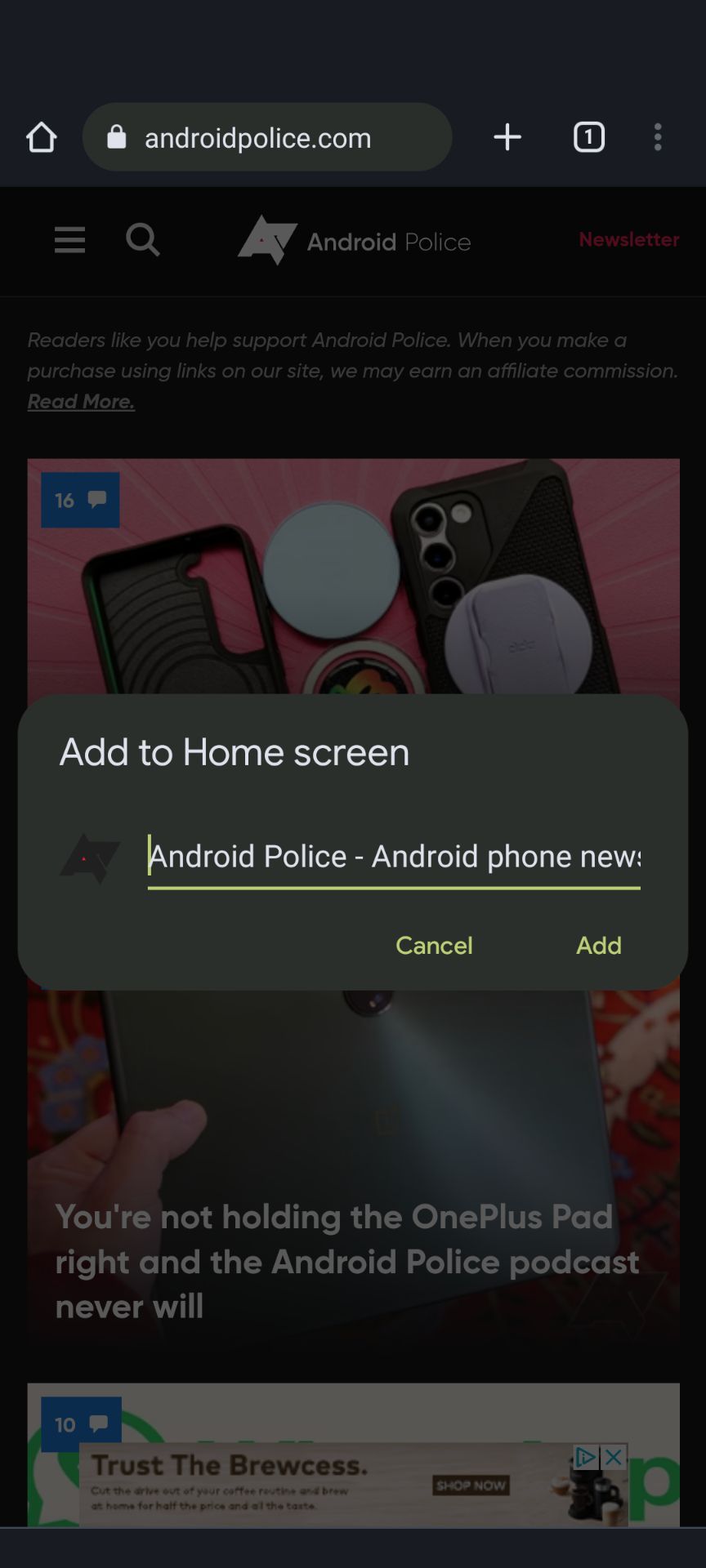 Read webpages in other languages
The web is universal, and so is Chrome. That's why if you're on a website in a language you don't understand, Chrome has you covered. To translate a website, tap the three dots in the upper-right corner to open Chrome's menu. Select the Translate option from the list, and the translate options appear at the bottom of your screen. Here, select the language you'd like to translate the website to. To see more languages, tap the three dots in the lower-right corner and select More languages​​​​.
Enable dark mode
Dark mode is more popular than ever because it's easy on the eyes and can save your device's battery. To enable it, open Chrome's menu and tap Settings. Within settings, select Theme and select the Dark option. You can also select System default if you'd like the theme to match your device.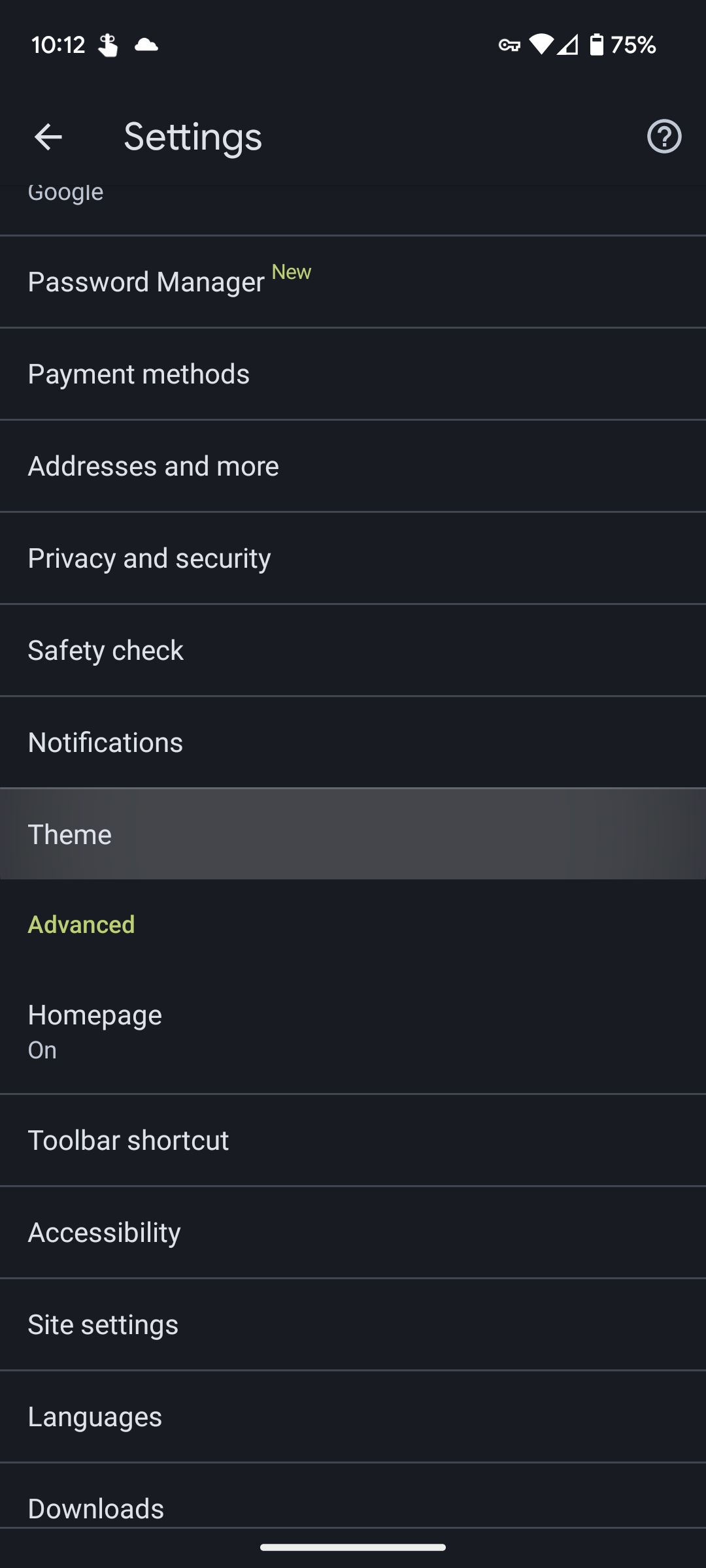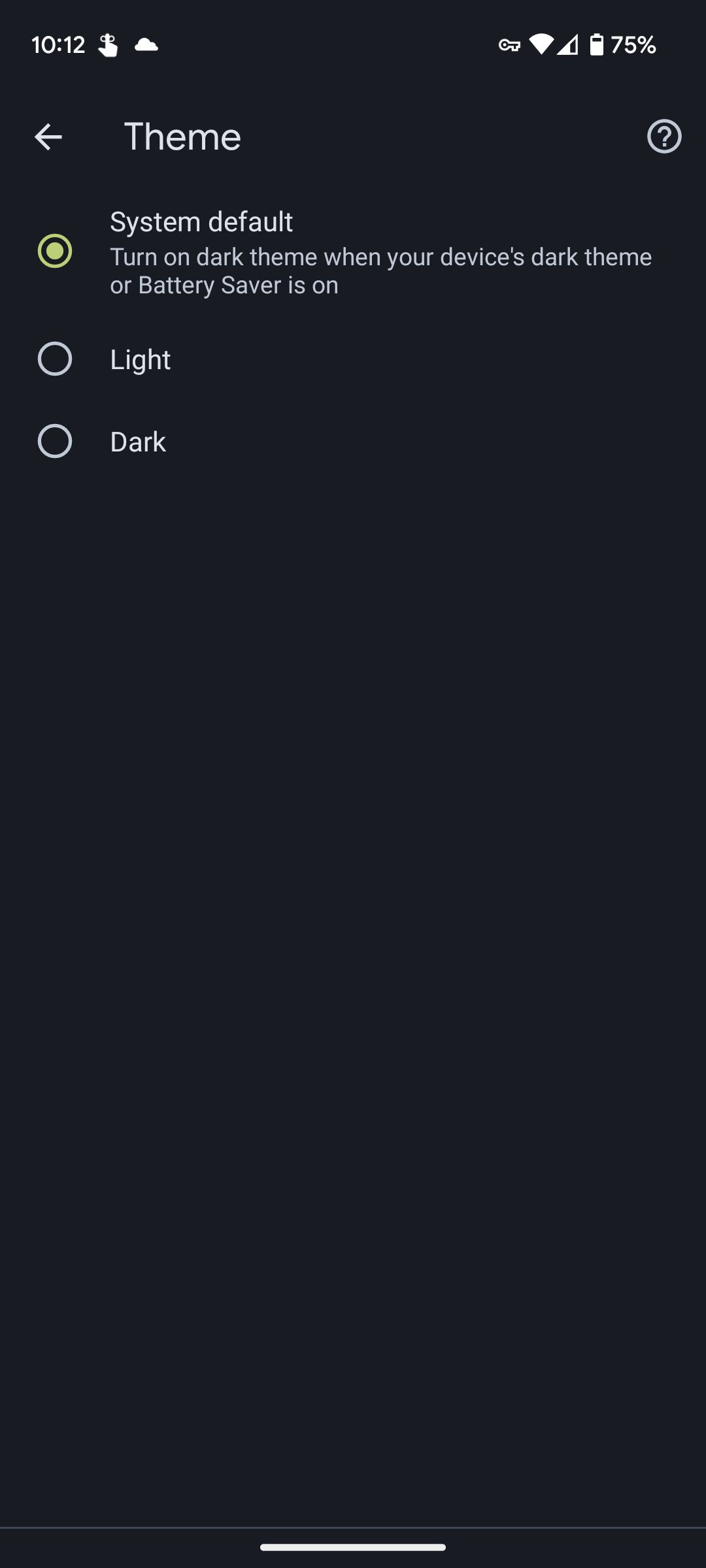 Sync information across your devices
There are a lot of logins and preferences that we have in our browser. Chrome allows you to sync all your settings across devices, so you have them wherever you are. Start by going to Chrome's menu by tapping the three dots in the upper-right corner and tapping Settings. Within settings, sign in to Chrome with your Google Account and tap Sync. Withing Sync, you can choose to sync everything or choose what to sync. If you want to stop syncing, either flip off the toggle or tap Sign out and turn off sync.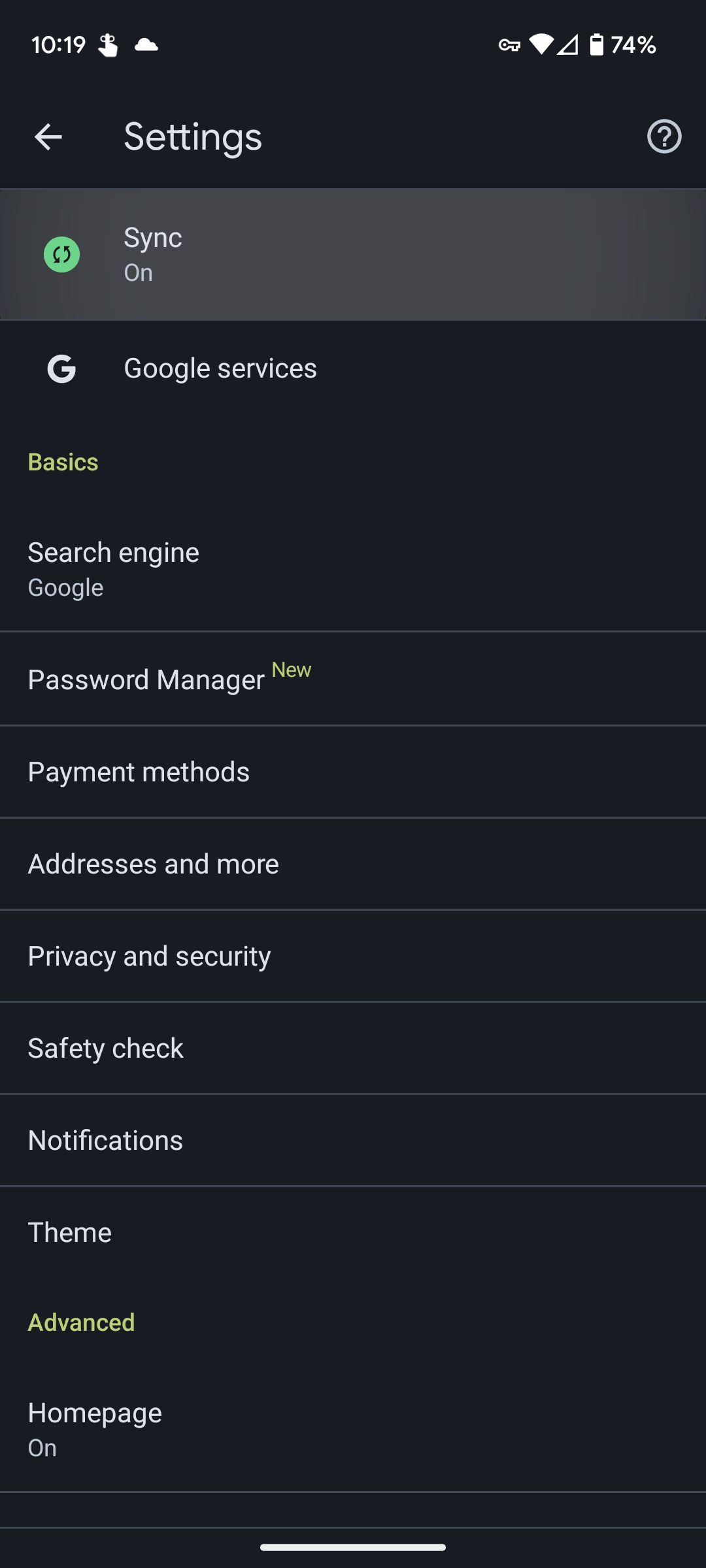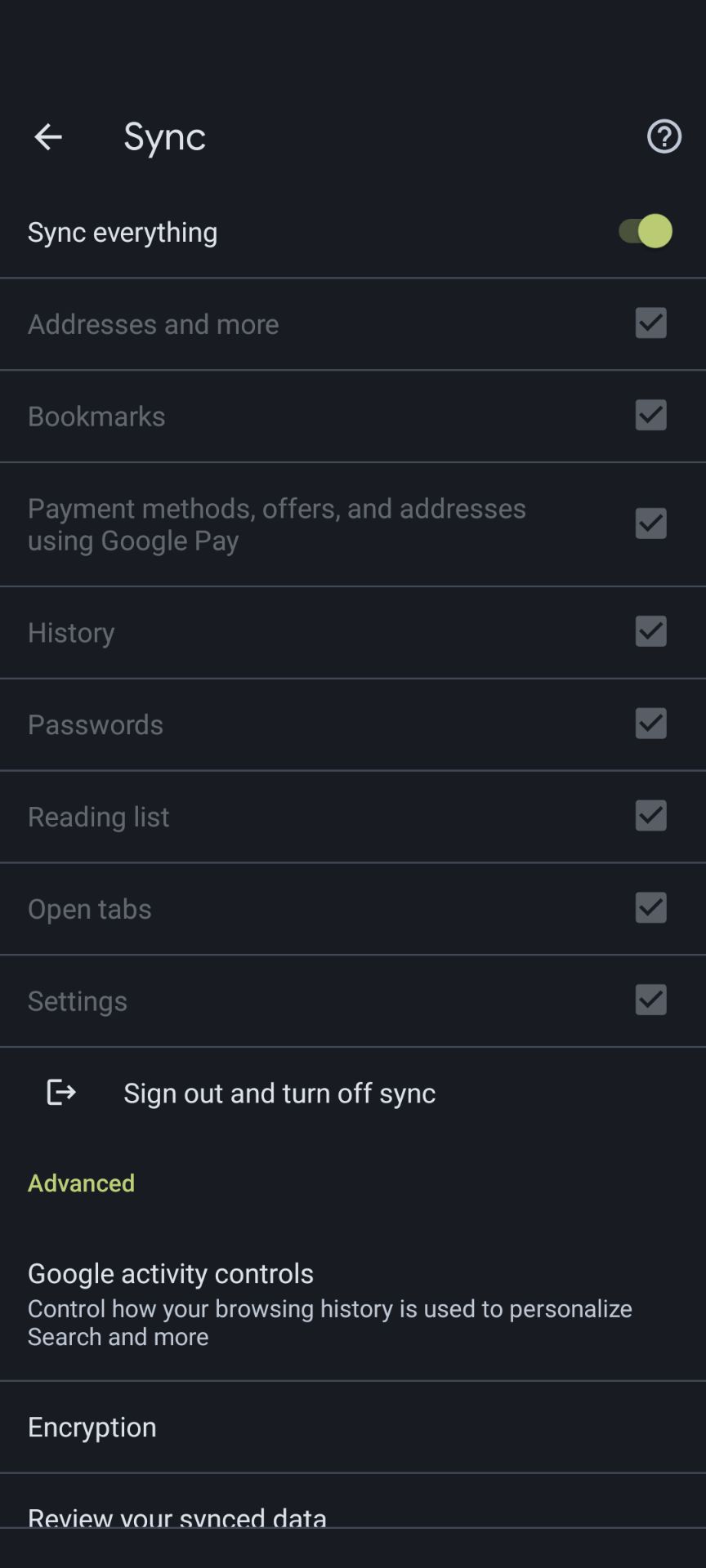 Use a website's desktop version
Sometimes an element on a site may not work correctly when viewed on your phone. Using Chrome, you can view the site as if you were using a regular computer. To use this option, open the Chrome menu and check the Desktop site checkbox. To change back to the mobile version, uncheck the checkbox.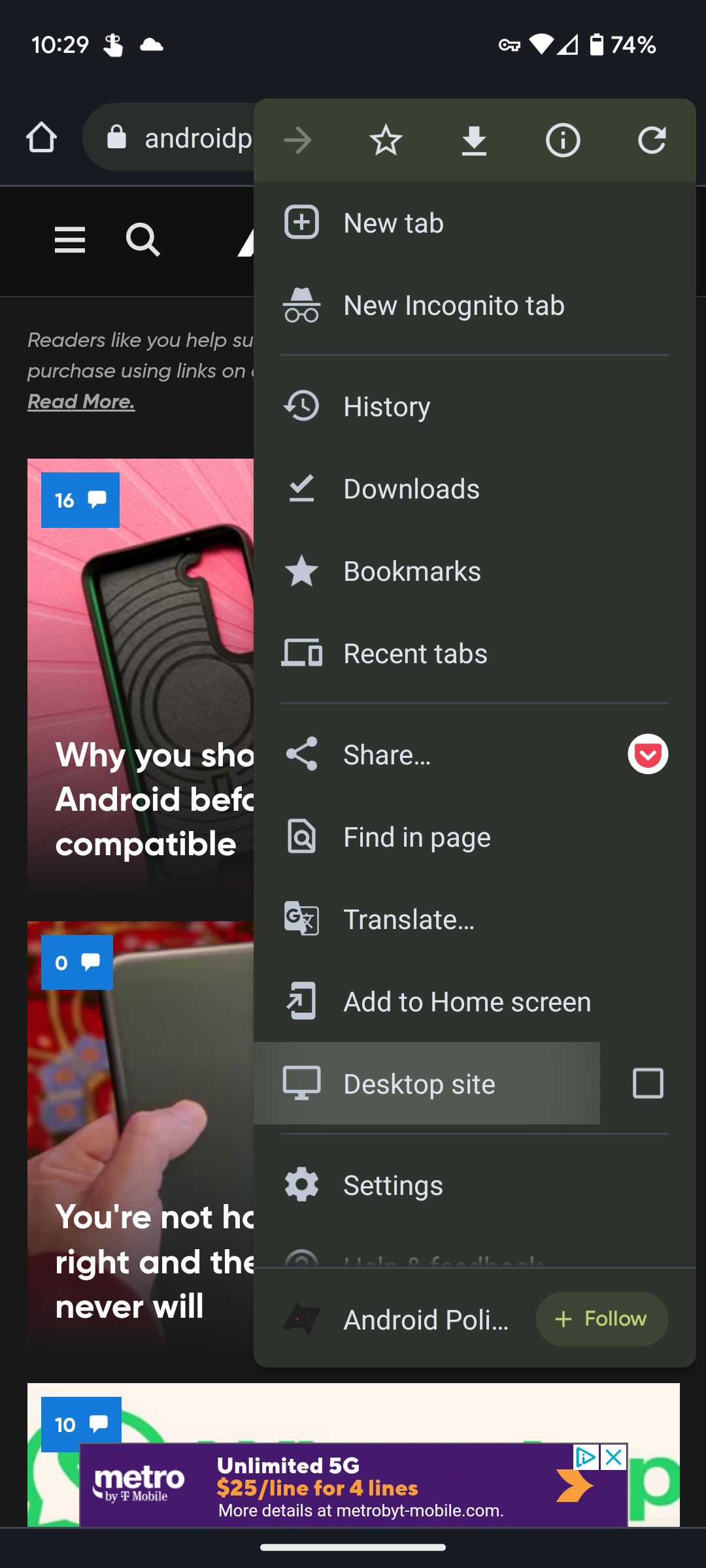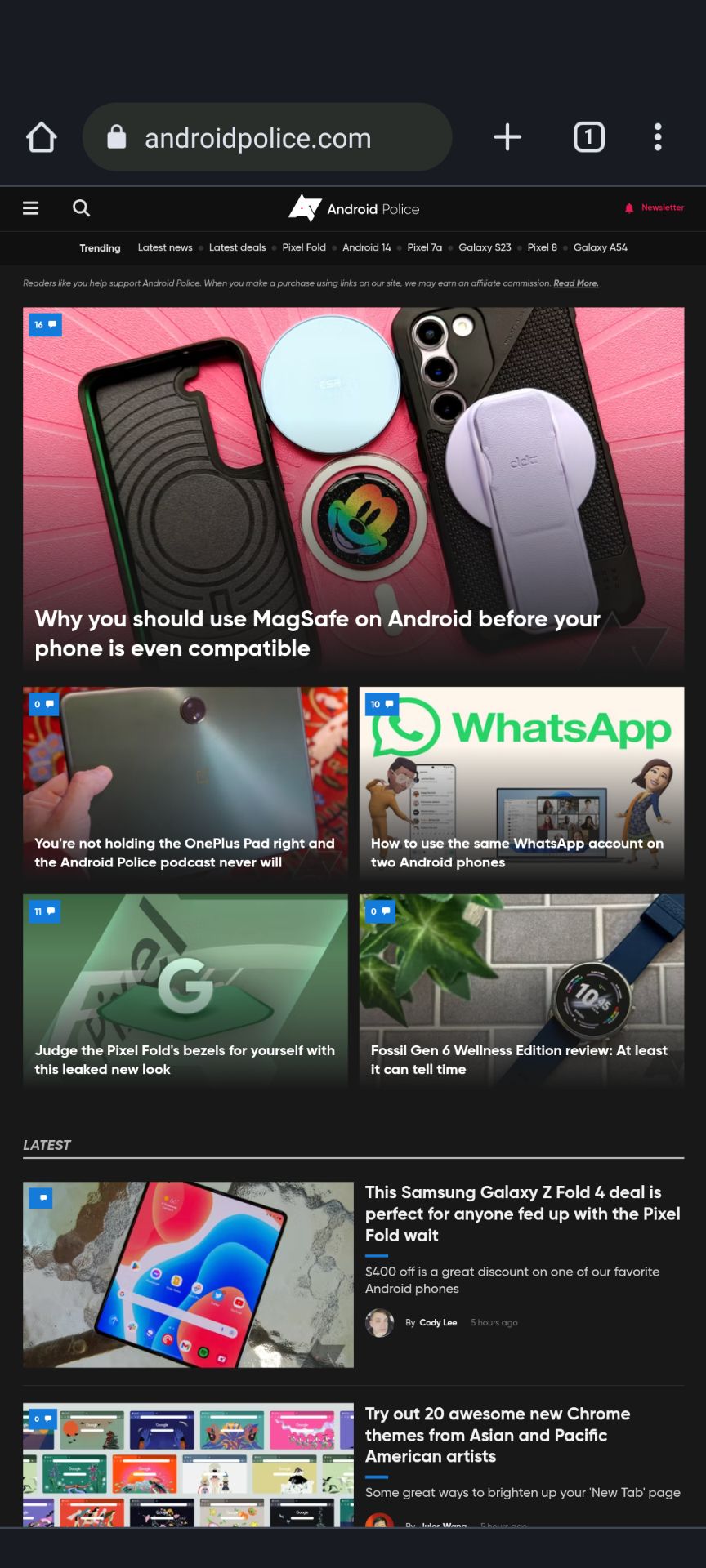 Use Google Chrome on all of your devices
There are a lot of web browsers, and Chrome is one of the best. Numerous hidden settings make it all the better if you know where to look. If you use Chrome on your phone, you probably use it on your desktop. We've got you covered with some tips and tricks for Chrome on a desktop.